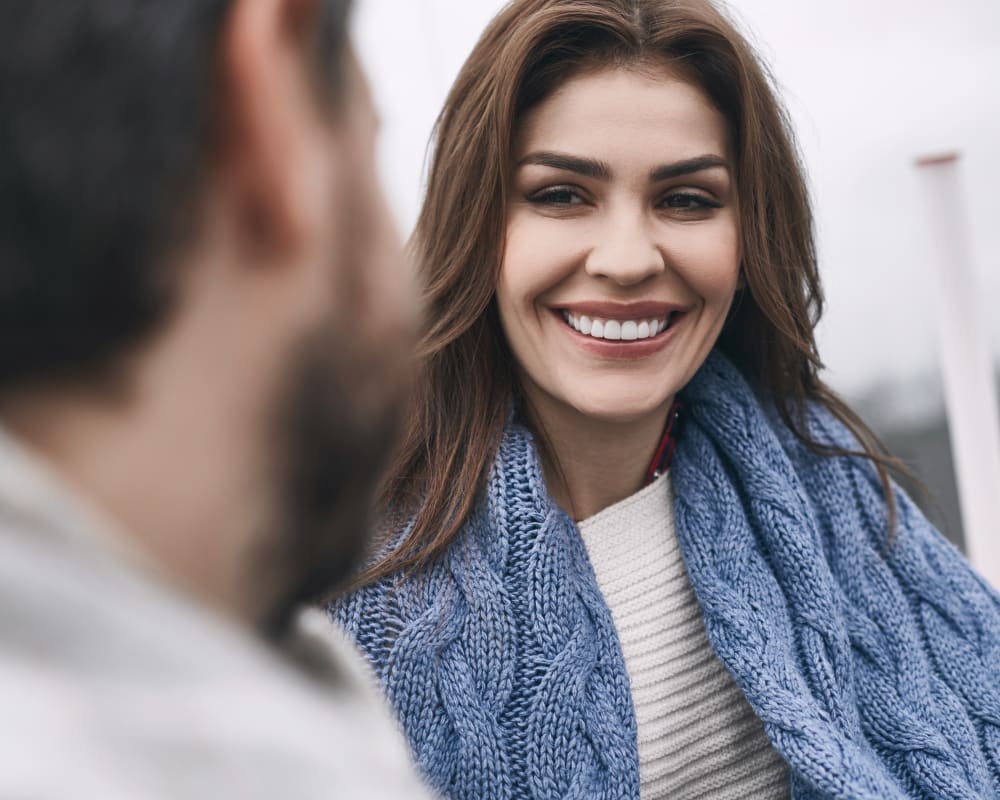 What is a Dental Implant?
A dental implant is a small titanium screw that functions similarly to a natural tooth root. They can be used to replace a single lost tooth or multiple missing teeth. 
The implant is surgically placed into the jaw bone and then bonds with the natural bone to serve as an anchor for a tooth replacement. 
Dental implants can help to prevent surrounding teeth from shifting, resolve bite issues or jaw joint pain, and help restore facial tissues and appearance.
Dr. Scott MacLean has a keen interest in dental implants and teaches dental implants at Dalhousie University.  
Watch Dr. MacLean's Dental Implant Videos
If you are looking for more detailed information about dental implants or the implant placement process visit Dr. MacLean's YouTube channel*.
There you will find videos covering a range of dental implant topics from Tips for Success to Immediate Dental Implant Surgery and more.
*Note: Some videos may contain graphic images of dental implant surgery which may not be suitable for some viewers. The information provided in these videos is for educational purposes only.
Reasons for Dental Implants
If a tooth is missing, the teeth around the gap may start to shift out of place and cause alignment issues. The jaw bone around the area may also begin to deteriorate, resulting in facial collapse or impacting your ability to eat and talk.
The Dental Implant Procedure
When you are getting dental implants, it will require multiple visits over several months.
You will need to get impressions of your jaw and teeth, as well as X-rays, to determine bone, gum tissue, and spacing available for an implant. Your mouth will need to be numbed, and while numb your dentist will surgically place the implant on the bone. Allow this to heal and integrate itself for up to six months after the surgery.
A second surgery may be required to add the "post" that holds the artificial tooth in place, but this is not the case with all types of dental implants. There are implants that the post and anchor are already attached to and placed during the original surgery.
After several weeks of healing the artificial teeth are made and fitted to the post portion of the anchor. Because several fittings may be required, this step may take one to two months to complete. Once healed, the artificial teeth are securely attached to the implant, providing excellent stability and comfort to the patient.
Timeframes & Dental Implant Treatment
Not including your initial examination, you will need to have 4-5 more visits until the final fixed bridge is attached permanently.
It is normal to experience some minor bruising and swelling in the gum and soft tissue afterwards. Any discomfort is usually treated with an ordinary painkiller.
Dental Implant FAQs
Read the answers to our most frequently asked questions about dental implants at Trimac Dental Centre. 
Dental Implant Surgery Post-Op
If you are scheduled for dental implant surgery at Trimac Dental Centre, the following information will help you to understand what to expect after your upcoming procedure, and the steps you should take as you recover.
What to Expect After Surgery
Bruising and swelling are normal in the gum and soft tissues. Thankfully, the pain is generally mild and can be treated with an ordinary painkiller. You should be able to work the next day.
After dental implant surgery, it is very important to take diligent care of the area surrounding your new implants. In the first month following your surgery, your care routine will be more involved as your implant becomes more integrated with the surrounding bone and tissue.
Recovery from Implant Surgery
Recovery after dental implant surgery happens in phases, and maintaining proper oral hygiene should be your primary focus. Keep in mind that, for the implant to properly fuse with the jawbone, it must remain clean. 
Recovery time can vary depending on your case and treatment plan. It is important to have follow-up appointments afterwards to ensure it is healing properly.
Surgery Post-Op Instructions
After dental implant surgery it's important to follow these care instructions: